Premium all inclusive "VIP" package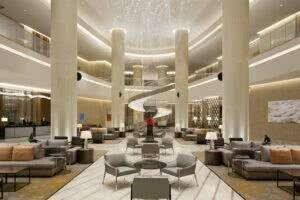 The organizers, together with the hotel, have prepared a special offer for the delegates of the event: Premium package "VIP" on the "all inclusive" system.
Accommodation in single or double rooms at special prices and a discount on the conference package.
Просторные номера и сюиты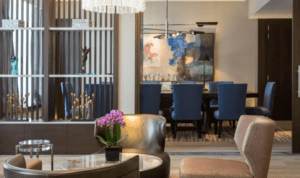 Hyatt Regency Moscow Petrovsky Park offers 298 bright, premium guestrooms, including 39 spacious suites that are elegantly decorated with contemporary furniture and locally inspired artwork. Each guestroom has a generous workspace with ergonomic chair and charging station, and bathrooms feature a soothing walk-in rain shower with separate bathtub.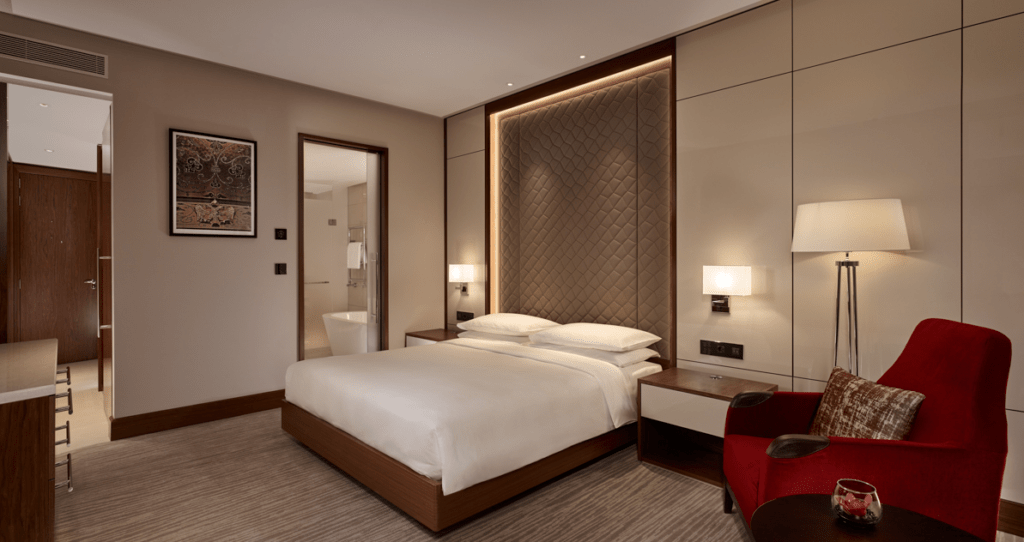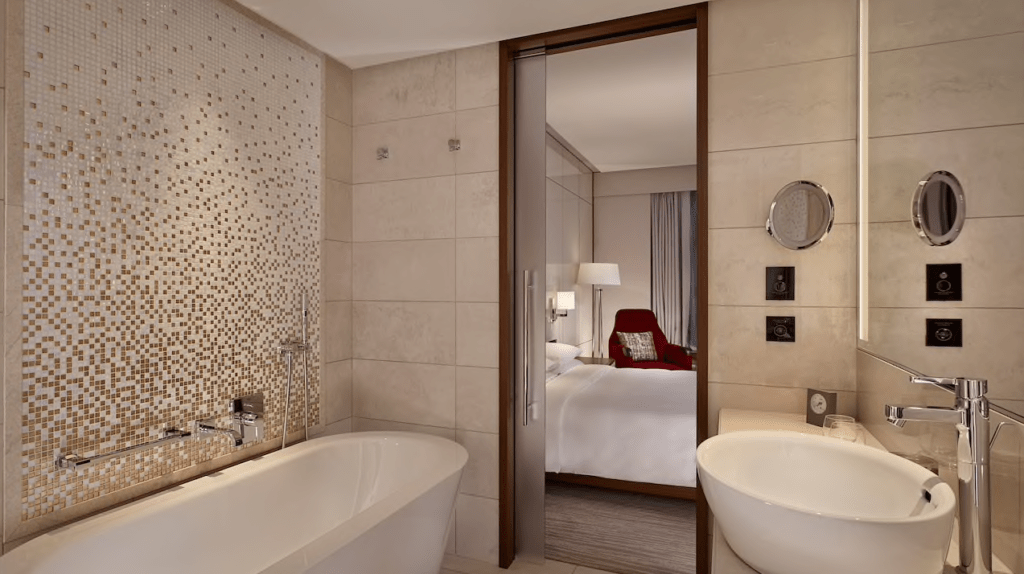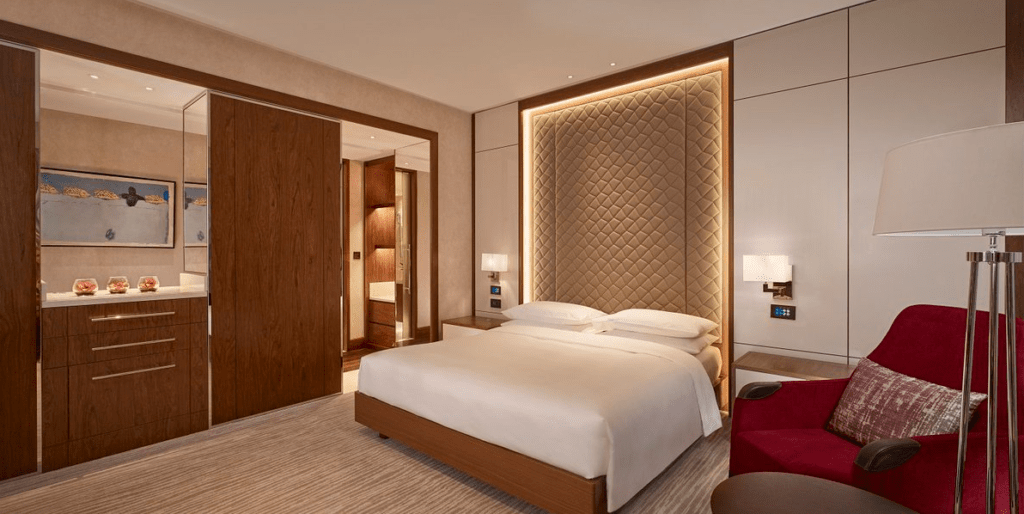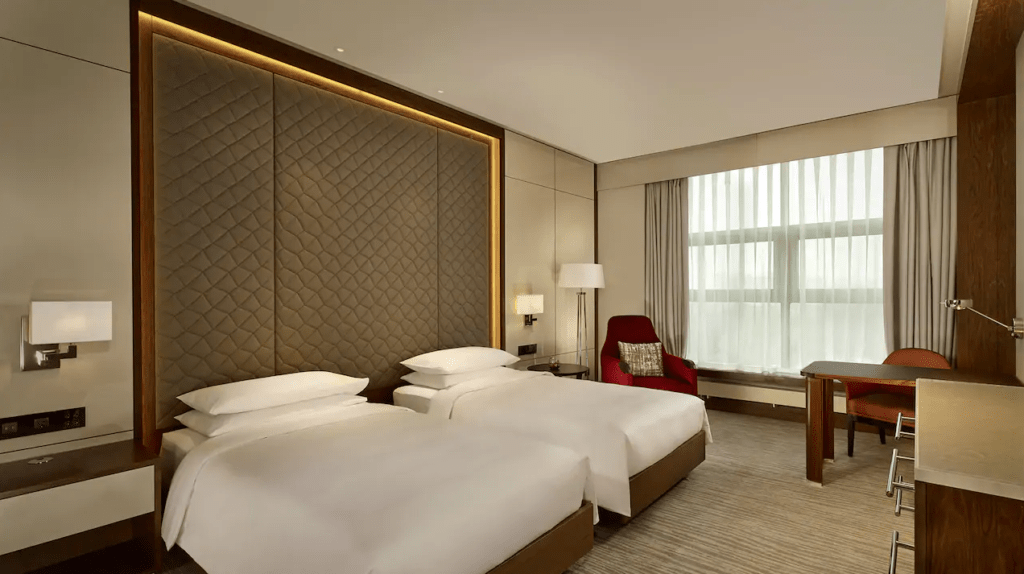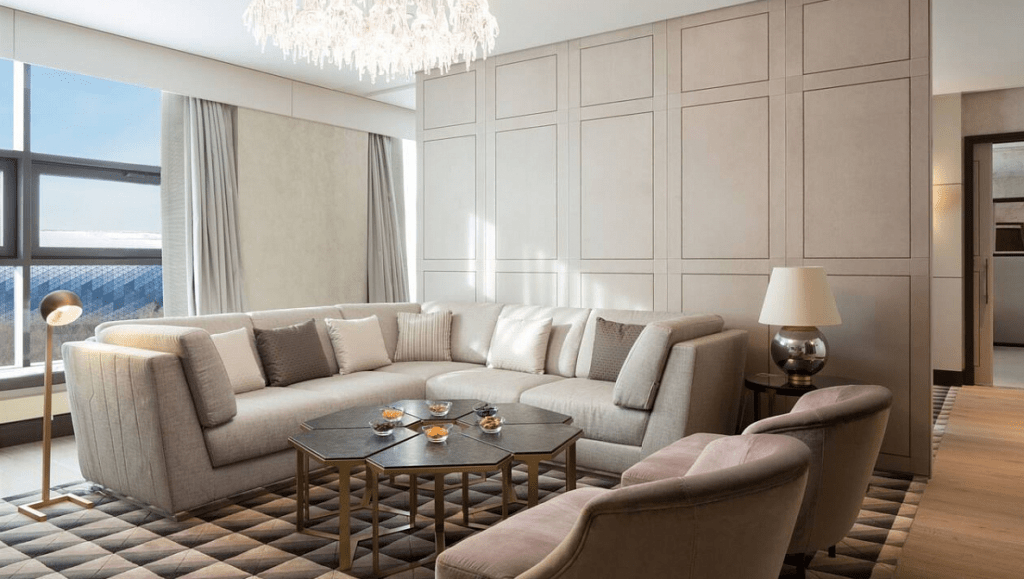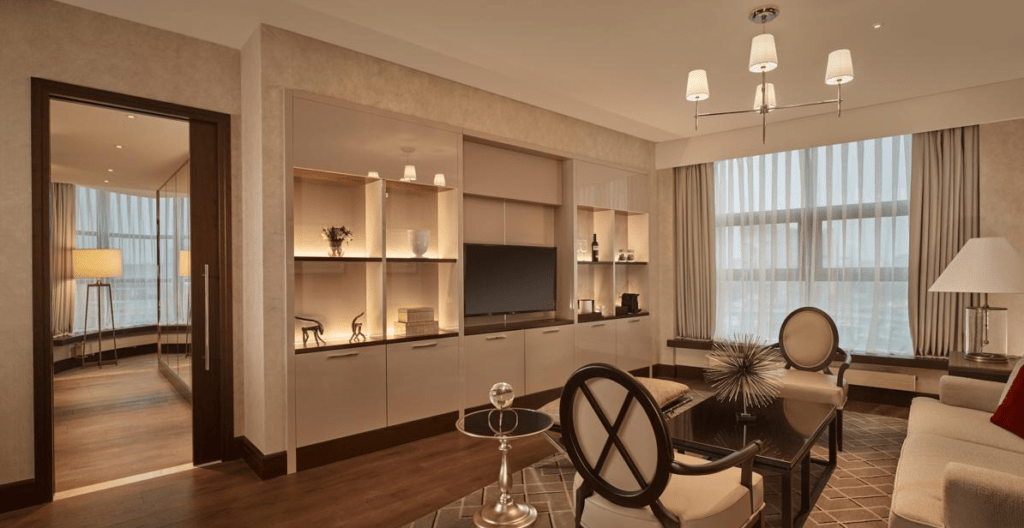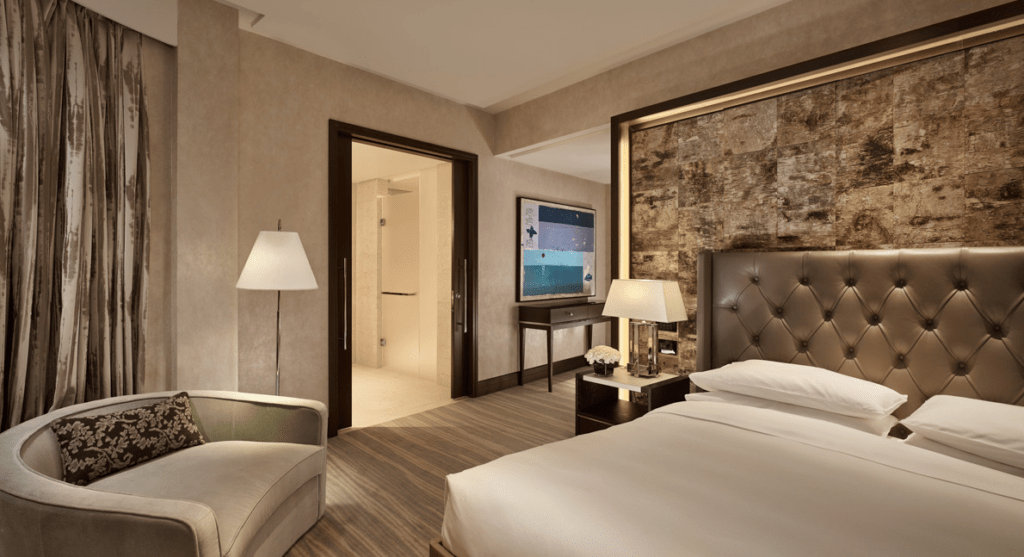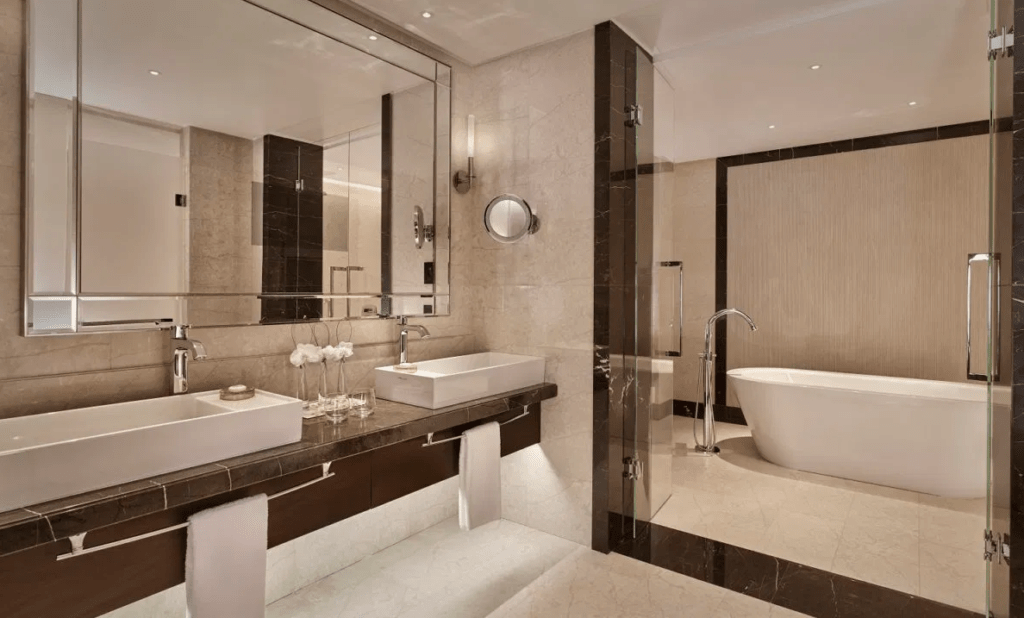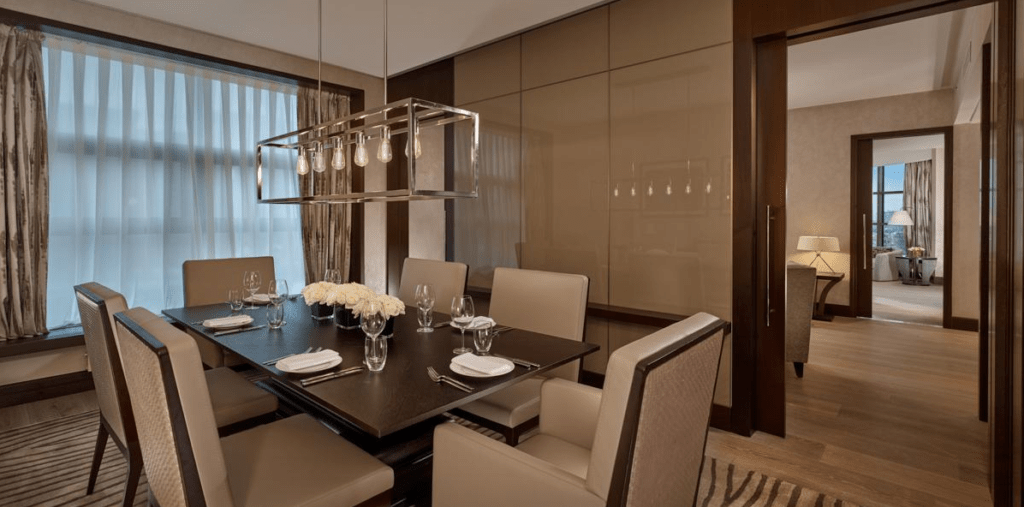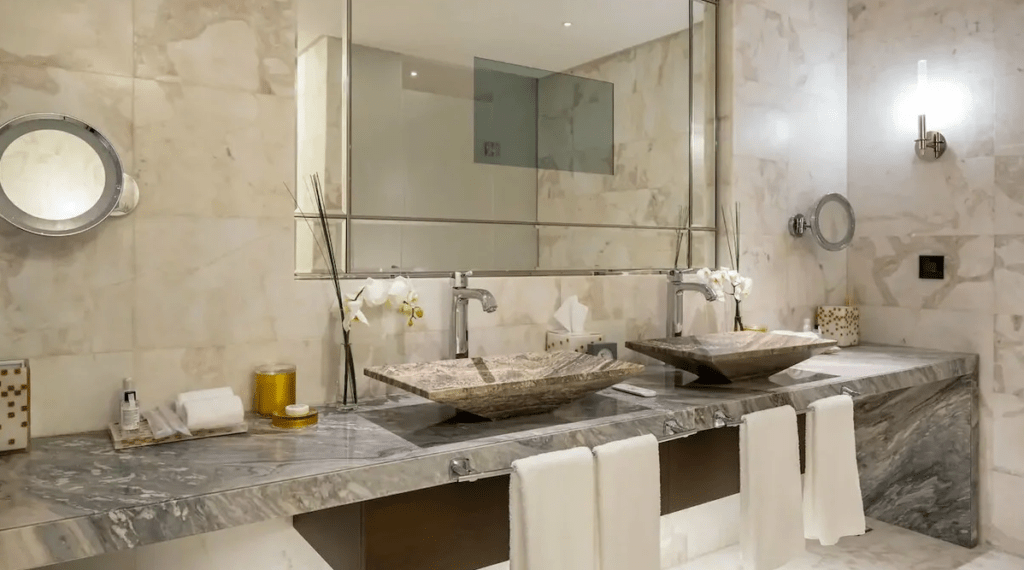 Dining
Hyatt Regency Moscow Petrovsky Park offers a vibrant dining destination where guests can enjoy a range of international flavors and local cuisine without leaving the hotel. Discover Heritage Restaurant a vibrant celebration of culinary diversity and re-imagined cooking from the Black Sea to the North Pacific where guests can enjoy breakfast, lunch and dinner. Guests can experience Oriental cocktail bar & restaurant, a contemporary and lively rooftop bar featuring a raw-bar counter and an outdoor terrace. The Promenade Lounge provides freshly brewed coffee, tea and delicious pastries and bakery items. 24-hour room service is always available.
Heritage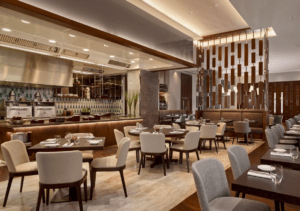 Heritage Restaurant offers a vibrant celebration of culinary diversity and re-imagined cooking from the Black Sea to the North Pacific all prepared in a dynamic show kitchen. The meticulous modern menu is inspired by the world's largest country featuring from pickles, salads, cold cuts, soups and sushi to rissoles, shashliks, broths and cutlets.
Hours
Open for breakfast.
Breakfast weekdays 7 AM – 10.30 AM
Breakfast weekends 7 AM – 11 AM
Promenade Lounge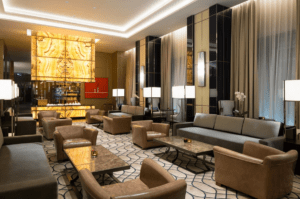 Promenade Lounge is the ideal social space for our guests to work and relax whilst enjoying local Russian delights.
It is open all day and offers international cuisine along with a good selection of tea, specialty coffee, wine and champagne by the glass. The perfect stop for anything from a quick coffee to go, a bite to eat on your way to a meeting, or after a day of shopping or visiting the sites in Moscow. In addition, guests can enjoy a selection of freshly produced specialties in the Grab&Go section which is ideal when running late for a meeting, plane or you prefer eating on the go.
Hours
A La Carte menu: 24/7
Weekdays Business Lunch: 12.30 PM – 3 PM
Oriental Cocktail Bar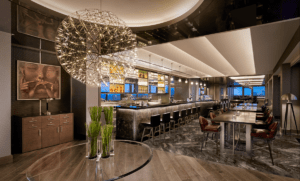 Oriental Cocktail Bar, focused on mysticism of philosophy of the East and scientifically verified mixology, opened on the 14th floor of Hyatt Regency Moscow Petrovsky Park, its meter-long windows and open summer terrace panoramic views of the capital.
The menu of Oriental Cocktail Bar provides beverages that would make people happy and open a source of vital energy using the harmony of five elements, and convey the secrets of Oriental philosophy through the mixology, while the dishes from new menu will elegantly compliment your favourite drink.
Hours
Daily 5 PM – 02 AM
Room Service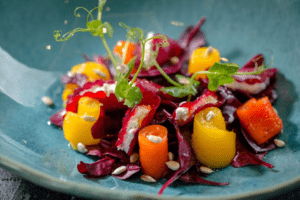 Enjoy your meal in the privacy of your room, and we will take care of your gastronomic experience. Order nourishing breakfast, light snack or dessert during the day, or full-set dinner with wine – check our menu and choose the dishes you prefer the most.
Hours
All day
Hyatt Regency Moscow Petrovsky Park is set in Moscow next to the historic Petrovsky Park and eponymous palace. VTB Arena – Dinamo Stadium is a 5-minute walk away. The Kremlin and Red Square are 3.7 mi from the hotel. Dinamo Metro Station is 500 m from the property. Belorussky Train Station is 0.9 mi away, while Sheremetyevo International Airport is 17 mi from the Hyatt Regency Moscow Petrovsky Park.